Manufacturing site:
JOLY PLASTICS SAS
Z.I. Route de l'Habit
27530 EZY SUR EURE
France
Are you planning a new product including engineering plastic parts?
Do you want to create a sub-assembly made up of several plastic parts or to substitute a metal part with a plastic part?
Do you want to define or improve the shape of a part to use manufacturing through plastic injection machining?
Would you like to know the price of a part, with or without a feasibility study, the cost of creating molds, depending on your choice of plastic material, or even the cost of finishing or assembly operations?
Our design office and our teams support you in all steps of your project. Contact us!
CONTACT US
Complete this form. We will call you as soon as possible to advise you.
Please fill in all the fields so that we can give you the best answer. . We undertake not to transmit your details to third parties for commercial purposes.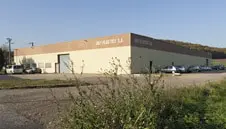 Group



Delta
Plasturgy

Headquarters and manufacturing site
Joly Plastics SAS
Z.I. Route de l'Habit
F-27530 EZY SUR EURE
France
+33 (0)2 37 62 58 90
contact@delta-plasturgy.com
GPS Coordonnates
Latitude : 48°51'54.57″N
Longitude : 1°23'49.50″E