A SPECIALIST IN CREATING COMPLEX PLASTIC PARTS

Located in Ézy-sur-Eure (Normandie, France) the Delta Plasturgy group has specialised know-how in technical parts with a demand for high performance in:
Injection of thermoplastic materials with or without inserts.
Compression or transfer of thermosetting materials with or without inserts.
Mastery of welding techniques using ultrasound, plastic marking and other processes allowing the assembly and delivery of finished products.
Delta Plasturgy has 60 staff at its manufacturing site Joly Plastics SAS, located in Ezy sur Eure (Normandy, France) which generates a turnover of over €7 million.
Joly Plastics SAS contains two brands – Joly Plastics and Girau-Guyard (insert logos without "global solution in fine plasturgy")
OUR PHILOSOPHY
Our ambition is to be a recognised and innovative specialist working on very small and medium-sized series of complex plastic parts.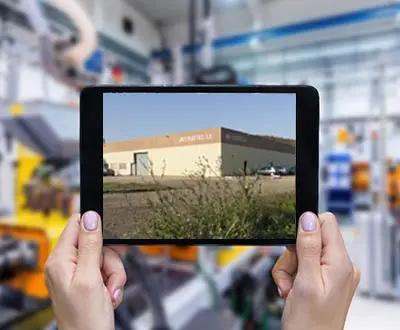 The company was formed following the acquisition of two now merged SMEs, Joly Plastics SAS and Girau-Guyard SAS, which have 
historic and recognized know-how
 in engineering plastic materials and associated transformation technologies, as well as in-depth knowledge of their markets and fields of application.
Our teams are a small size to maintain responsiveness and proximity with our customers, but with a large enough size to allow international development of our business and transmission of our know-how.
OUR HISTORY
The Delta Plasturgy group was founded in 2010 after the acquisition of two companies, Joly Plastics SAS and Girau-Guyard SAS.
Depuis son origine Joly Plastics a privilégié les secteurs EPI exigeants en termes de qualité, organisation de production et traçabilité des produits. Elle s'est ensuite développée sur les secteurs de l'industrie d'équipements comme des vannes industrielles, équipements destinés à la fabrication d'optique ou encore système de levage industriel. Joly Plastics s'est dernièrement diversifiée dans les domaines des applications aéronautiques, ferroviaires, électrotechniques et médicales.
Depuis son origine Girau-Guyard a privilégié et développé les secteurs Aéronautique, Défense, Communication, Électrotechnique et Médical pour les équipementiers et grands groupes aéronautiques.
2020: Cap of 5% of the export turnover.
2019: Acquisition of HEXAFLEX and a 3D printer « POLLEN ».
2018: Development of the sales department.
2017: Launch of our international focus strategy.
2016: Creation of a design office and acquisition of CAD software.
2016: Absorption of Girau-Guyard SAS by Joly Plastics SAS through universal asset transfer.
2013: Transfer of Girau-Guyard activity to the Joly Plastics Ézy-sur-Eure site.
2012: The Delta Plasturgy group launches a voluntary ISO 26000 (CSR) initiative with the help of BPI France.
2011: The Delta Plasturgy group invests in new injection machines.
2010: Acquisition of Joly Plastics SAS and its subsidiary Girau-Guyard by the company Delta Plasturgy, managed by Jean-Jacques FILLOT
2008: Giraud-Guyard moves to Kremlin Bicêtre in Thiais (94, Val-de-Marne).
2007: Company Girau-Guyard acquired by Mr. Alain HENRY and Mr. Philippe BERLAND.
2000: Joly Plastics SA is transferred to Mr. Alain HENRY and Philippe BERLAND; Joly Plastics SAS is created.
1985: Daniel HERAUD takes the reins of Girau-Guyard.
1982: Joly Plastics becomes Joly Plastics SA under the management of Claude JOLY, son of Marcel JOLY.
1973: Manufacture of the first hard hat by the company Joly Plastics.
1965: Creation of SNC Marcel Joly & Fils which marks the start of the diversification of Joly Plastics.
1956: Creation of the company Girau-Guyard by Mr. GIRAU-GUYARD in Kremlin-Bicêtre (94, Val-de-Marne).
1945: Marcel JOLY takes the reins of Joly Plastics, which at the time was specialised in the manufacture of "handmade combs".
1925: Creation of the company Joly Plastics in Ézy-sur-Eure (27, Eure) by the JOLY family.
DIRECTION
Jean-Jacques Fillot
CEO of Delta Plasturgy Group

With a doctorate in chemical and ceramic engineering plus over 25 years experience in the ceramic and plastic materials industry, Jean-Jacques Fillot created Delta Plasturgy in 2010 during the acquisition of the industrial companies Joly Plastics and Girau-Guyard.
« Helping our customers in their approach to innovate and set themselves apart from the competition by offering high-performance, competitive and the most global possible polymer solutions, meeting their needs, using high-performance plastic material transformation techniques, our associated know-how and our knowledge of markets and materials. »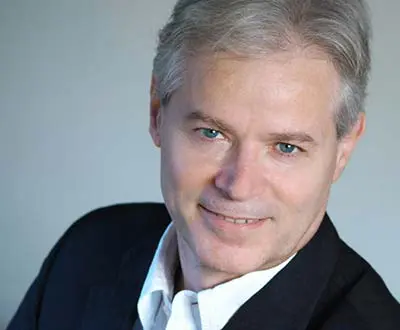 OUR COMMITMENTS
Delta Plasturgy works hard every day to provide the best possible quality of service to its customers. Each year, we endeavour to modernise and adapt our equipment to changes to our markets and our customers' needs. Our actions are part of a committed human resources policy and sustainable development values.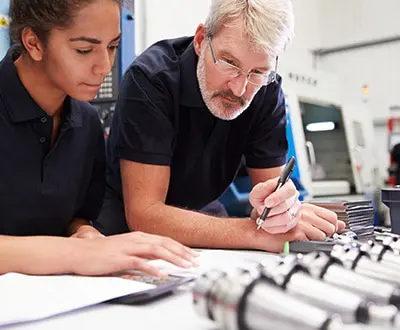 OUR HR POLICY
Training is a priority for Delta Plasturgy. We ensure the development of our know-how through regular training which is appropriate for our teams. We train students through work-study contracts in various plasturgy roles such as assemblers, equipment maintenance technicians and plasturgy engineers.
We also encourage working groups on ongoing improvement of occupational safety, the costs of product performance, processes and know-how, using methods such as 5S, AMDEC and 8D.
OUR SUSTAINABLE DEVELOPMENT COMMITMENTS
The group is focused on a voluntary application of the ISO 26000 standard – Societal and environmental responsibility.
To do this, we agree to:
Place our employees, their conditions and their working environments at the core of our concerns.
Develop work with ESAT (Vocational rehabilitation centres), where our production requirements allow.
Implement the appropriate resources to limit emissions and improve our electricity consumption.