COMPRESSION MOULDING OF THERMOSETTING PLASTICS
Delta Plasturgy fully understands thermosetting compression processes for a wide range of technical parts in small and medium-sized series.
IN THERMOSETTING PLASTIC INJECTION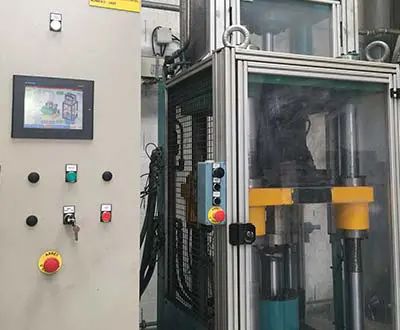 OUR COMPRESSION AND TRANSFER PRESSES
Delta Plasturgy has 11 compression and transfer presses from 20T to 200T which help transform any type of thermosetting plastic for technical parts from 0.1g to 300g in small and medium-sized series.
Our workshop includes:
7 mechanical compression presses;
1 hydraulic press from 20T to 30T for hand moulding;
4 hydraulic presses including one 40T/10T microprocessor-controlled high compression/transfer press, one 100T/20T low compression/transfer press, one 60T direct compression press and one 200T low compression/transfer press.
THE BENEFITS OF COMPRESSION MOLDING
Compression or compression/transfer moulding differs from injection moulding as during moulding – which involves filling the mould cast under high pressure with a polymer – thermoplastics solidify very quickly – in ten seconds or so – in the cold mould whereas thermosetting plastics must be polymerised or "cured" for 3 to 15 minutes in a hot mould at a high temperature from 120 to 180°C.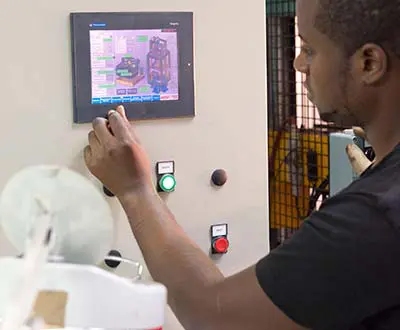 PLASTIC COMPRESSION MOULDING:
OUR ACHIEVEMENTS
Delta Plasturgy creates the following main compressed parts:
Boxes for electrical or electronic equipment
Connectors, relay supports in DAP or Epoxy
Alkyd choke coils
Terminal blocks for aeronautics, rail or naval
Radomes, Kinel coils for military applications or sensor supports for naval applications
Connection elements, rocker, power contactor, terminal plate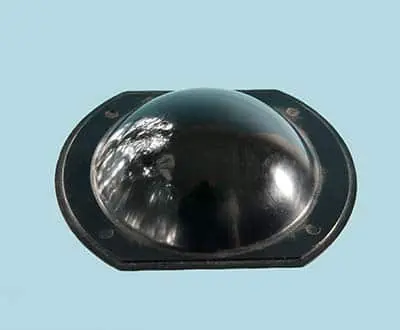 COMPRESSION MOULDING OF A POLYIMIDE/KINEL RADOME
The use of the most high performance thermosetting plastics like KINEL has helped us to create various parts like radomes, coil flanges and connecting insulating rings for aeronautical generators or alternator 1/2 pole frames or inducting poles.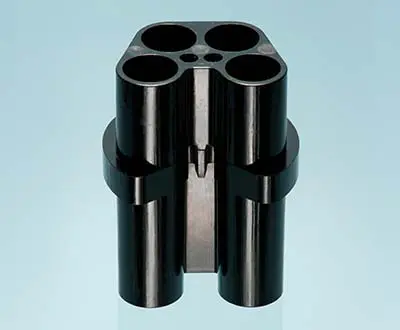 COMPRESSION MOLDING OF VERY HIGH VOLTAGE CONNECTION TERMINALS FOR THE RAIL SECTOR