plastic injection moulding
plastic compression moulding
insert overmoulding
Additive manufacturing 
Elastomer parts with 3D printing
All-plastic industrial prototyping
Additive fabrication specialist
Technical foams substitution
Innovative and recyclable
Aeronautics - Defence - Rail
Construction - Energy - Sport
A know-how in plastics
rarely equaled.
Injection moulding, compression moulding and insert overmoulding.
The Delta Plasturgy group has transformed a wide range of highly technical plastic materials through thermoplastic injection and thermosetting compression molding processes, and is noted for its specialism in insert overmolding of all kinds.
We are proud of 60 years history and know-how in high performance plastics transformation:
Over 150 plastic raw materials processed
Transformation of all types of raw materials including PEEK and Polyimid
Large variety of molding processes
Over 2000 different manufactured part references
This know-how allows us to realize the most complex parts in small and medium series.
Discover Hexaflex
Our innovative own solution
Hexaflex is a shape-shifting and innovative material
with surprising properties such as shock absorpting, anti-vibration and confort.
This innovative material, awarded and patented several times, cleverly replaces technical foams but can also provide you more.
This unique shape makes it possible to envisage endless applications in sectors such as construction, medical, sports and protective equipment.
CONSTRUCTION, ENERGY & SPORT
Head protection parts
We are specialised in thermoplastic injection moulding of hard hats and assembly of its components, in polyethylenes, polyamides or shock-resistant ABS.
Our own Hexaflex solution is an innovative response to the protection needs of the body.
AERONAUTICS & DEFENCE
Connector parts
We develop high performance plastic parts for the aeronautics, defense and rail sectors.
EQUIPMENT
INDUSTRY

Precision and functional parts
We manufacture small and medium-sized series of injected or moulded/overmoulded parts for various technical industries.
Our added value
Relying on recognised expertise and know-how, Delta Plasturgy supports its clients throughout all steps of their projects to offer the best response : Defining the shapes of a part, a feasibility study and creating moulds, selecting plastic material, manufacturing parts, finishing and assembly operations.
Expertise in moulding and raw materials
Flexible production organization
Expertise in mould design and creation
A comprehensive machine fleet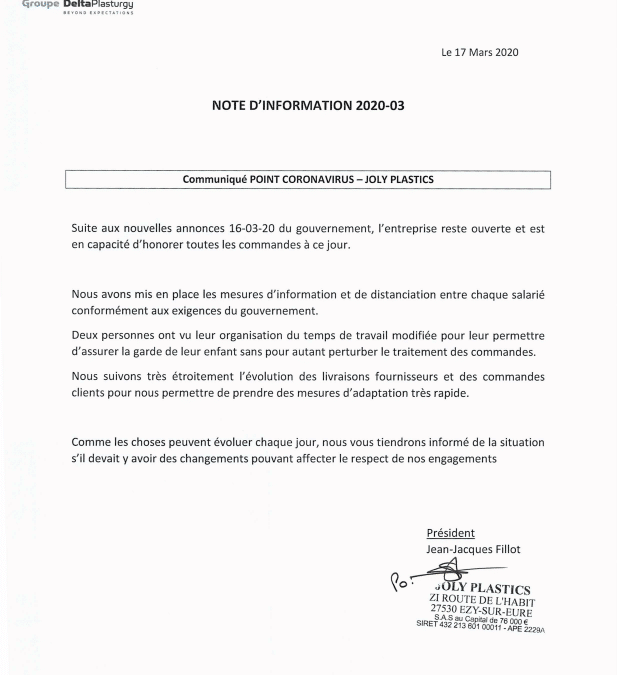 Above information about the current situation in our company from COVID-19
read more